Chiang Mai Cave Adventure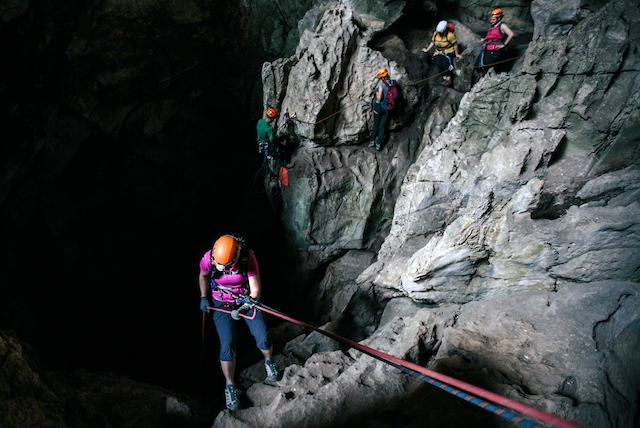 At A Glance...
| | |
| --- | --- |
| Includes | All necessary equipment, Thai lunch, Insurance and Roundtrip transportation from CMRCA to Crazy Horse Buttress |
| What to bring | Athletic clothing (change of clothes is nice), closed toe shoes, water bottle and insect reppelant. |
For more information or to book more than 6 weeks in advance please contact us.
Rappel into the darkness and experience the forgotten underworld of  Crazy Horse Buttress. This full day adventure takes you deep underground into Anxiety State Crisis Cave where you will see live cave formations including stalactites, stalagmites, flow stones and more. The cave environment is teeming with life including creepy crawlers, bats, cave crickets and other fascinating forms of life. The cave is not accessible to the general public allowing adventurers the opportunity to see it in its natural state gaining a glimpse into a forgotten past.
Your adventure begins…
with a quick training session to learn how to use necessary caving equipment.  From there, it's time for a  40 meter (130 foot) rappel into the cave.  Work along fixed safety lines and explore with your guide as you learn about the fascinating formations and life that exist inside limestone caves. Enjoy your locally made Thai lunch  deep underground unencumbered by the hustle and bustle of day to day life.  Explore side passages and push yourself as far as you want to go.  Marvel at the wonder of glittery flow stones and in the rainy season, trek through an underground lake as you take in the enormous scope of the cave that surrounds you.
Your day finishes with a rope climb out of the cave back into the daylight bringing with you lasting memories of the caving adventure below.
No experience is necessary for this adventure however a decent level of general physical fitness is necessary.
**During some parts of the year there is water in the cave so you may get wet!
Itinerary (order of activities subject to change):
08.00 – 08.15: Arrive at CMRCA
08.30 – 09.30: Transport to Crazy Horse
09.45 – 12.30: Rock Climbing
12.30 – 13.30: Lunch
13.30 – 16.30: Rock Climbing
16.30 – 17.30: Return to CMRCA
*If you want something more private check out our Private Caving package!
Testimonials
Hear from our past adventurers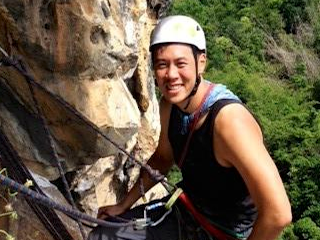 Safe, highly trained, lead climbing experience
I had two days of private guiding and instruction for lead and multi-pitch climbing. I have done it before, but not often enough to feel comfortable going on my own. My guide, Gee, was very thorough and knowledgeable about mountaineering and multi-pitch climbing. He was very safe and he executed proper technique with his anchor and rope settings. While this group costs more than the competitors group, I was able to observe Gee's technique against the other outfits guides and Gee was much safer and practiced under the Colorado Mountain School (US) standards. On the final day, I was able to complete a 4 pitch climb to the top of Crazy Horse. It was a great two days and I recommend this to those who want to climb and to improve their skills. Thanks CMRCA and Gee!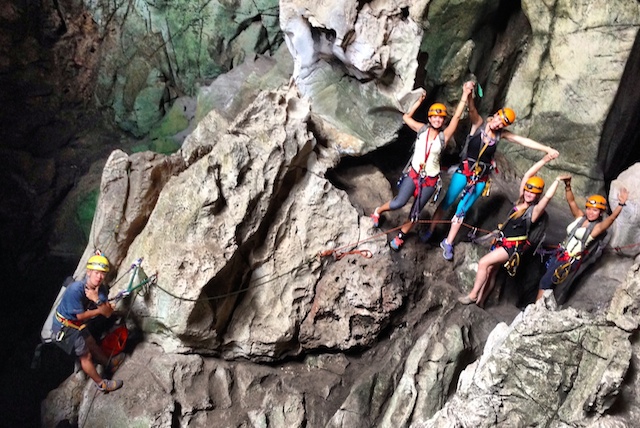 CMRCA is the best!
I can say that going out to Crazy Horse Was by far one of the highlights of my trip. Ooan was a spectacular guide! We felt safe the entire time. He was knowledgeable and helpful. The Caving was beautiful, challenging(in a good way), and so much fun! I would highly recommend this company and the services they provide!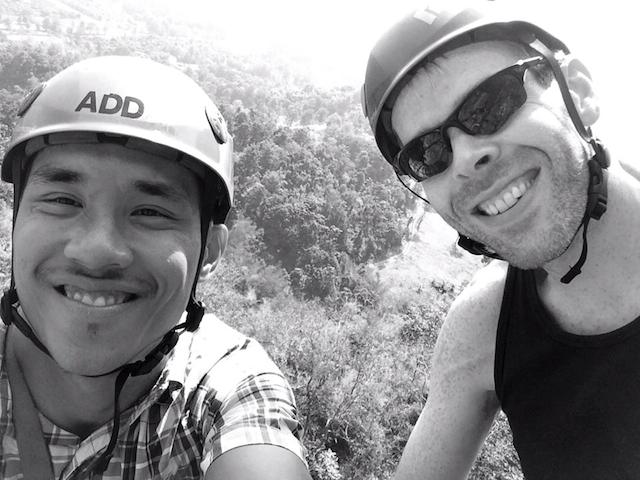 Safe, professional and fun
Completed the multi-pitch intro with CMRCA at Crazy Horse and had a great time. My instructor, Add Konsingh was excellent at explaining the techniques and giving professional tips on anchors. I learned a lot in a couple of days and had a lot of fun in the process. Crazy Horse is a great location to do a climbing course and CMRCA have great guides.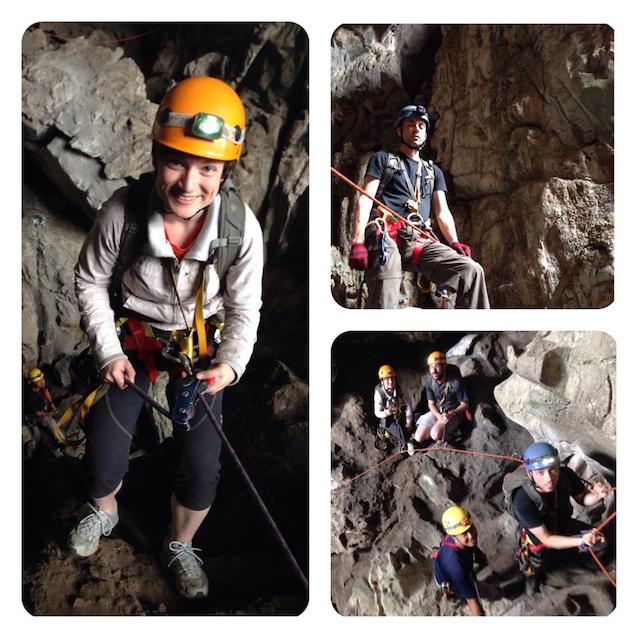 Intro to Caving was great!
My friend and I (two Americans in our early 30s) took the Intro to Caving class, and it was great. Our group was only three travelers and two guides, Ooan and Bo. Ooan and Bo were very professional and overall very nice guys with a lot of patience. The three of us felt very safe knowing that we were in good hands with the guides and the equipment. What a cool thing to do while in Chiang Mai! The cave was amazing! There a few climbs/repels/walks at the beginning of the cave before the big drop into the main part, which was quite a ways down! (You need to save your energy for the way back up!) Once in the main part of the cave, we ate lunch and took our time exploring the different formations – our adventurous buddy from Germany took a walk with one of the guides through some water to a different part of the cave where she saw millipedes and interesting spiders. Learning and using the equipment was a lot of fun. Be prepared to get a massage afterwards!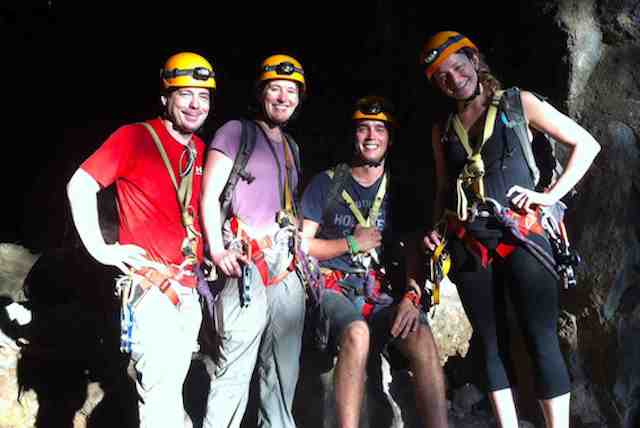 "fun adventure, great company"
My caving trip with CMRCA was the best thing I did in Chiang Mai! The trip was well- organized, and allows you to see some incredible sights deep in the earth. Cannot say enough about the staff; the trip is led warm, knowledgable and safety oriented instructors who are passionate about the sport. I would highly recommend this trip to anyone, especially those who concerned with spending their money with companies who are socially and environmentally responsible- as this is a far departure from your regular tourist operation. Definitely worth checking out!!