Intro to Rock Climbing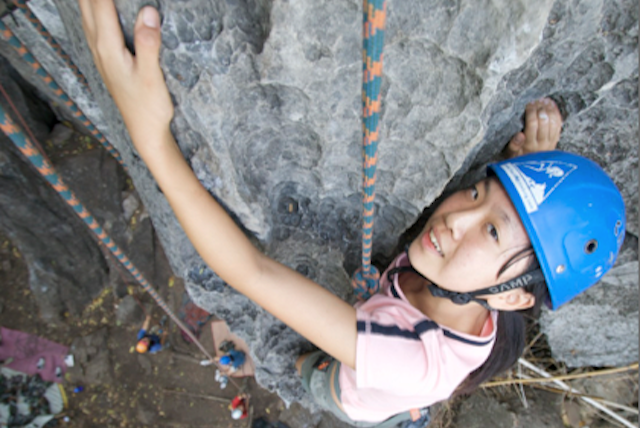 At A Glance...
| | |
| --- | --- |
| Includes | Instruction, round-trip transportation from CMRCA to Crazy Horse, equipment, lunch, water, insurance, coupon for 20% off anything at the CMRCA adventure store, one day bouldering gym pass, and discount on additional courses. |
| What to bring | Sports shoes and comfortable clothing that you can move in! |
For more information or to book more than 6 weeks in advance please contact us.
"I'd like to take a course, but I've never tried climbing before!" At CMRCA, we hear this a lot. The good news is, we have just the course for you! Our introduction to Rock Climbing course is designed to be a fun day out on the rock where you will be introduced to the basics of rock climbing and rappelling (abseiling).
The morning portion of the course will be spent introducing you to the basics of top-rope climbing. Top-rope climbing (or top-roping) is the easiest, simplest, and safest way to climb. During this course, we won't just take you climbing: we will introduce you to the mechanics of the top-rope system, teach you how to belay, and help you develop the fundamentals you need to be a responsible and knowledgeable climber. You'll get lots of time climbing, and our instructors will coach you on technique and help you have a successful and fun day on the rock!
In the afternoon, you will get a chance to learn the basics of rappelling (abseiling). Applying your new skills of top-roping and belaying, you will help build a rappel and then step out over the edge and lower yourself to the ground. Finish the day with an exhilarating rappel into the mouth of a massive cave. Rappelling is a distinct activity from climbing, and this course will ensure that you are introduced to rappelling in a safe way so that you can learn best practices and good habits that will keep you safe on future rappels. Plus, rappelling is a lot of fun, and there is no better place to rappel than in beautiful northern Thailand!
Duration of Course
Itineraries are not set in stone and can be adjusted according to a clients needs. A sample itinerary is as follows:
08.00 – 08.15: Arrive CMRCA and receive equipment
08.30 – 09.30: Transport to Crazy Horse Buttress
09.45 – 12.30: Morning Climbing Session
12.30 – 13.30: Lunch
13.30 – 16.00: Afternoon Rappelling Session
16.00 – 17.00: Return to CMRCA
Additional Information:
Testimonials
Hear from our past adventurers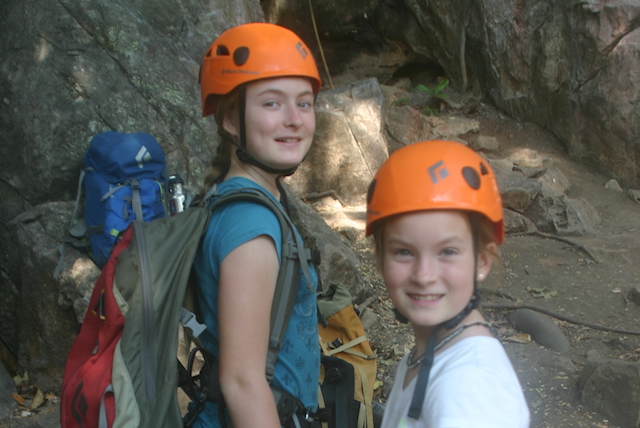 Amazing Rock Climbing Day
My family and I live at the south entrance to Yosemite Valley. We have done a bit of rock climbing in the valley itself. So with that said, I want to express my gratitude for the professionalism and outstanding adventure that we had with CMRCA. They are as good as we have seen in the rock climbing industry. They knew the area well and made safety the highest priority. Ooan, Bo and Add were amazing coaches for my kids. They gave us an experience that we will never forget.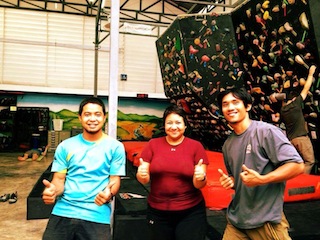 A truly amazing experience. The highlight of my trip!!!!
CMRCA is soooooo welcoming, friendly, helpful, and soooooo knowledgeable and professional and fun!!! I am sooooo glad that I did two courses with them!!! Best money and time spent. Kinda sad when my courses were over. But even when they were over, everyone were still so glad to help me in other areas of my trip. Helped me set up an elephant tour, advice on where to eat and drink, and other things to do. They are soooo wonderful!!! And the guides work so well together and are so professional and knowledgeable. What a team; what a climbing family!!! So glad to have been a small part of it.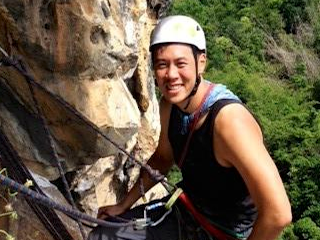 Safe, highly trained, lead climbing experience
I had two days of private guiding and instruction for lead and multi-pitch climbing. I have done it before, but not often enough to feel comfortable going on my own. My guide, Gee, was very thorough and knowledgeable about mountaineering and multi-pitch climbing. He was very safe and he executed proper technique with his anchor and rope settings. While this group costs more than the competitors group, I was able to observe Gee's technique against the other outfits guides and Gee was much safer and practiced under the Colorado Mountain School (US) standards. On the final day, I was able to complete a 4 pitch climb to the top of Crazy Horse. It was a great two days and I recommend this to those who want to climb and to improve their skills. Thanks CMRCA and Gee!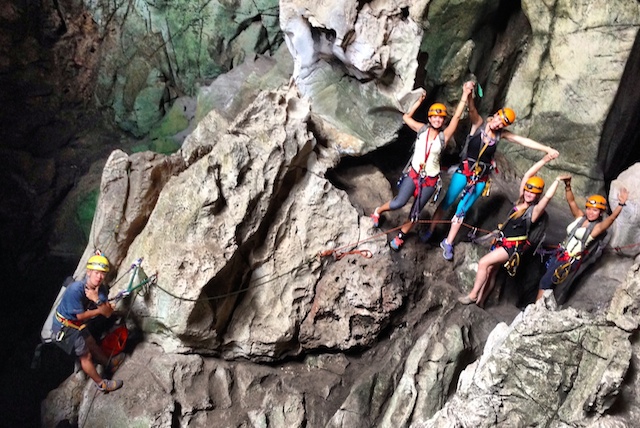 CMRCA is the best!
I can say that going out to Crazy Horse Was by far one of the highlights of my trip. Ooan was a spectacular guide! We felt safe the entire time. He was knowledgeable and helpful. The Caving was beautiful, challenging(in a good way), and so much fun! I would highly recommend this company and the services they provide!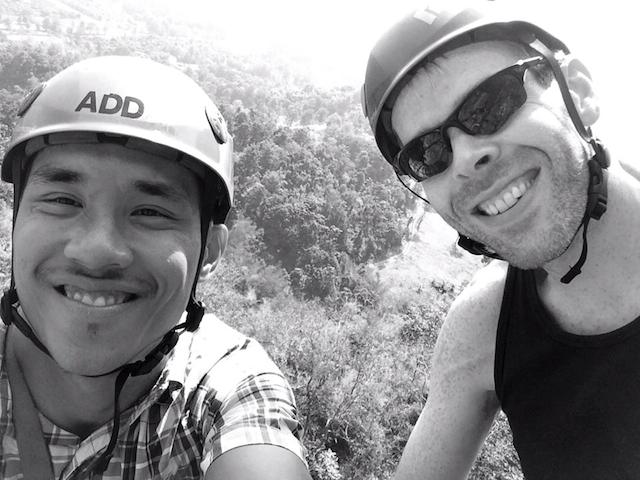 Safe, professional and fun
Completed the multi-pitch intro with CMRCA at Crazy Horse and had a great time. My instructor, Add Konsingh was excellent at explaining the techniques and giving professional tips on anchors. I learned a lot in a couple of days and had a lot of fun in the process. Crazy Horse is a great location to do a climbing course and CMRCA have great guides.