Top Rope Essentials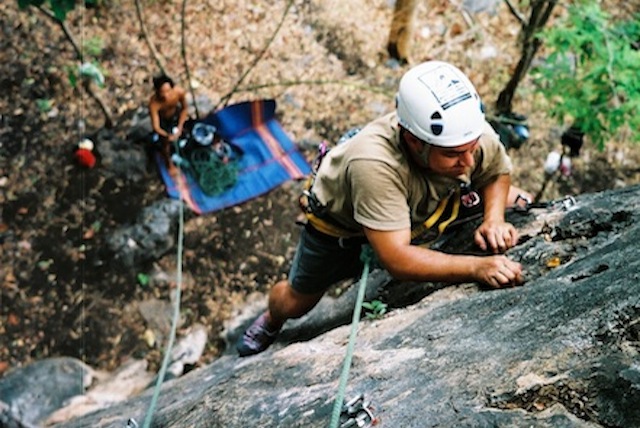 At A Glance...
| | |
| --- | --- |
| Includes | Instruction, round - trip transportation from CMRCA to Crazy Horse Buttress, equipment, lunch, water, insurance, coupon for 20% off anything at the CMRCA adventure store, one day bouldering gym pass, and discount on additional courses. |
| What to bring | Sports shoes and comfortable clothing that you can move in! |
For more information or to book more than 6 weeks in advance please contact us.
You already know the basics of tying in, belaying, and movement, but you need more instruction before you're ready to climb by yourself outdoors or take the next step and start leading!
In this course you will learn rock climbing essentials to be a self-sufficient top-rope climber. Test yourself physically by venturing onto more difficult routes that will help you to learn more advanced movement and climbing skills. When you are recovering between climbs, you will learn more about top-rope anchors, bolt integrity, and redundancy. By the end of the day, you will be belaying and following a lead climber, threading anchors, and "cleaning" routes.
Our goal for this course is to bring you to the point where you would feel comfortable top-roping by yourself and following a lead climber at the crag. This means a lot of practice tying knots and examining anchors, and a good bit of instruction on top-rope theory, SRENE anchors, and an introduction to lead belaying. If you are looking to gain the skills to climb outdoors without a guide, there is no better single-day preparation than this course!
Duration of Course
Itineraries are not set in stone and can be adjusted according to a clients needs. A sample itinerary is as follows:
08.00 – 08.15: Arrive CMRCA and receive equipment
08.30 – 09.30: Transport to Crazy Horse Buttress
09.45 – 12.30: Morning Climbing Session
12.30 – 13.30: Lunch
13.30 – 16.00: Afternoon Climbing Session
16.00 – 17.00: Return to CMRCA
Additional Information:
Testimonials
Hear from our past adventurers
Excellent Climbing Courses
There are lots of fun things to do in Chiang Mai but non quite compare to doing a climbing course or adventure tour with CMRCA. I did the technical top rope course which was absolutely brilliant! Add (the teacher I had) was very friendly, helpful and experienced. He made me feel at complete ease the whole day even when I was 20 meters up off the ground clinging to a rock. It was a brilliant day out I learnt so much and would love to do another course with them. I recommend it to EVERYONE! Don't visit Chiang Mai without doing this! 🙂 Climb on!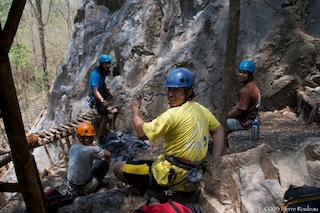 Most Professional Outfit I've come across!
From pickup to drop-off, these guys were exceptionally professional and enjoyable to spend the day with. I hadn't climbed in a while and Phi patiently refreshed my techniques and moves. It was great fun! Unfortunately my day ended with an ankle injury, but these guys brought me to the hospital (great service there too), paid the bill (thanks to the company insurance policy) and brought me back to the hotel.
Thank you guys!
Can't say enough good about your company!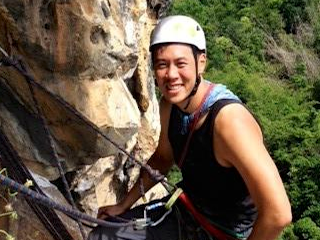 Safe, highly trained, lead climbing experience
I had two days of private guiding and instruction for lead and multi-pitch climbing. I have done it before, but not often enough to feel comfortable going on my own. My guide, Gee, was very thorough and knowledgeable about mountaineering and multi-pitch climbing. He was very safe and he executed proper technique with his anchor and rope settings. While this group costs more than the competitors group, I was able to observe Gee's technique against the other outfits guides and Gee was much safer and practiced under the Colorado Mountain School (US) standards. On the final day, I was able to complete a 4 pitch climb to the top of Crazy Horse. It was a great two days and I recommend this to those who want to climb and to improve their skills. Thanks CMRCA and Gee!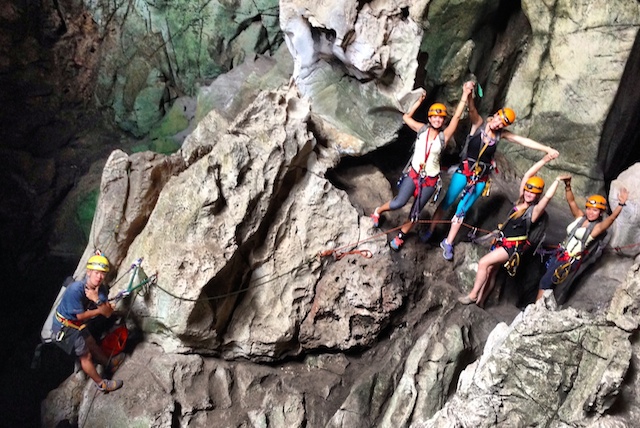 CMRCA is the best!
I can say that going out to Crazy Horse Was by far one of the highlights of my trip. Ooan was a spectacular guide! We felt safe the entire time. He was knowledgeable and helpful. The Caving was beautiful, challenging(in a good way), and so much fun! I would highly recommend this company and the services they provide!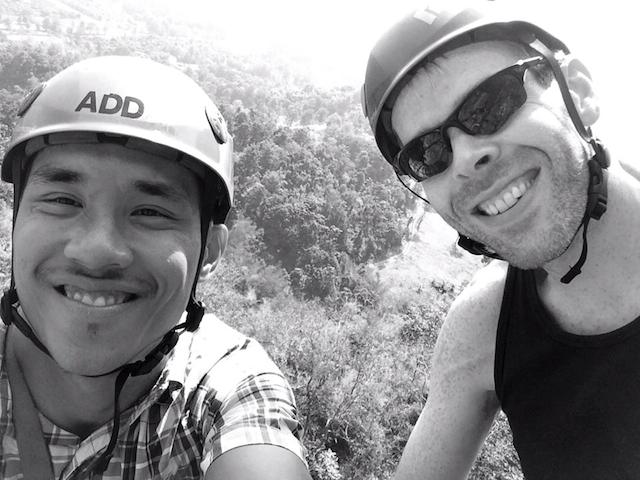 Safe, professional and fun
Completed the multi-pitch intro with CMRCA at Crazy Horse and had a great time. My instructor, Add Konsingh was excellent at explaining the techniques and giving professional tips on anchors. I learned a lot in a couple of days and had a lot of fun in the process. Crazy Horse is a great location to do a climbing course and CMRCA have great guides.