WAFA to WFR Bridge Course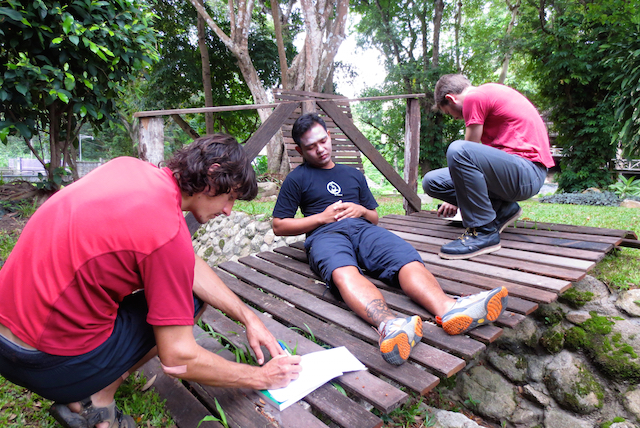 At A Glance...
Includes
การเรียนการสอน, อุปกรณ์เรียน, น้ำดื่ม, ประกันชีวิต, คูปอง ส่วนลด 20%เมื่อซื้อสินค้าของที่ร้าน, ปีนหน้าผาจำลองฟรีที่บริษัท, และส่วนลดสำหรับคอร์สอื่นๆ
What to bring
อาหารเช้า อาหารกลางวัน (สามารถซื้อได้ที่ตลาดประตูเชียงใหม่ ใกล้ๆกับบริษัท ) รองเท้ากีฬา และเสื้อผ้าที่สวมใส่สบาย
Cost
18500
Available On
Seasonally


(subject to change)

*** Date to the date of booking will be considered as the first day of the five day course.
Chiang Mai Rock Climbing Adventures. Cooperation with the Association of International Medical wilderness. Have training in first aid in remote areas in Chiang Mai.
Summary
WAFA to WFR Bridge course is a course of first aid an advanced derivative of Wilderness Advanced First Aid to a Wilderness First Responder time for all five days and required course within three years after it has been approved by the WMA International WAFA or equivalent. the organization   WFR A first aid course for the ultimate outdoor activities for professionals and enthusiasts. For those with WFR Certificate can attend this course to renew the WFR Certificate or those trained already from other organizations with programs equivalent WFR least 64 hours to be approved by the WMA International Wilderness EMTs. you can study this course to renew only in respect of WFR Certificate.
Advanced
courses
This course will take 36 to 40 hours since we pretend to teach bilingual. Makes this course takes five days by morning will be lectures, discussions and tests during the practice sessions and practice scenario, the evening will be a time for learning theory and assignments   , we will create a situation. Suppose you want to help patients with first aid and wound virtualization. To prepare for first aid emergencies. During the simulation will be recorded. In order to enhance the learning more.
Day One: Registration and introduction courses, refresher training before starting, to diagnose patients, circulatory system, respiratory system, PAS Drills, first aid (the CPR).
Day Two: quiz, learn from case studies, neurological, spinal systems. , Adjacent sections of bone and muscle, PAS Drills, moving patients, the use of a stretcher and tied with a cord (Belay).
Day Three: quiz, learn from case studies, a midwife in emergency, to cope with the acute allergic reaction conditions, the disease caused by the body's inability to adapt to the conditions with little oxygen. (Upland or diving), to be dangerous because of the cold, drowning condition, the search and rescue of the injured, the movement of patients and do not plan ahead, creating a scenario.
Day Four: Learning from case studies, the use of drugs in remote areas, poison, medical, PAS Drills.
Fifth day: Theory, Practical test, aggregated content.
Those who pass the training will receive a certificate accredited by the WMA International's Wilderness First Responder certification. The certification tackle the acute allergic reaction conditions, the CPR in adults. Or equivalent certification from WMA will last three years and can be used in the certification exam DOT First Responder Exam.
What to do before training.
specifications
Those who attend the training WAFA to Bridge course must have a certificate of WAFA three years is also required if the candidates take this course to renew certification. Applicants must have proof of WMA International, WFT, WEMT Certificate or WFR Certification. The organization, which has been training at least 64 hours and must have a certificate showing.
The participants will be eligible to be assigned to work on Sunday ahead 2-4. The participants will have to do exercises Study Guide to be ready before the start of training Study Guide was created to provide participants with lessons in advance, you will collect Study Guide of the participants on the first day of training. Study Guide is not included in the evaluation on the last day.
Location : Natural Learning Center. Doi Suthep ( next to the model of the nation. Prior to the zoo ) , applicants are responsible for their own travel.
Candidates :  Candidates are not required to have experience in first aid before,   just a little older than 16 years. Limited
Courses are taught in two languages. The medium of instruction is English.
This price does not include food
Candidates can come to register and for more details on CMRCA.
For more information on www.wildmed.com.
Testimonials
Hear from our past adventurers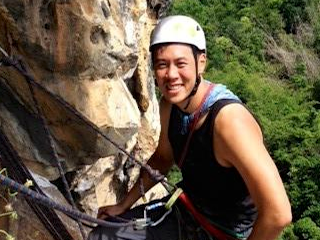 Safe, highly trained, lead climbing experience
I had two days of private guiding and instruction for lead and multi-pitch climbing. I have done it before, but not often enough to feel comfortable going on my own. My guide, Gee, was very thorough and knowledgeable about mountaineering and multi-pitch climbing. He was very safe and he executed proper technique with his anchor and rope settings. While this group costs more than the competitors group, I was able to observe Gee's technique against the other outfits guides and Gee was much safer and practiced under the Colorado Mountain School (US) standards. On the final day, I was able to complete a 4 pitch climb to the top of Crazy Horse. It was a great two days and I recommend this to those who want to climb and to improve their skills. Thanks CMRCA and Gee!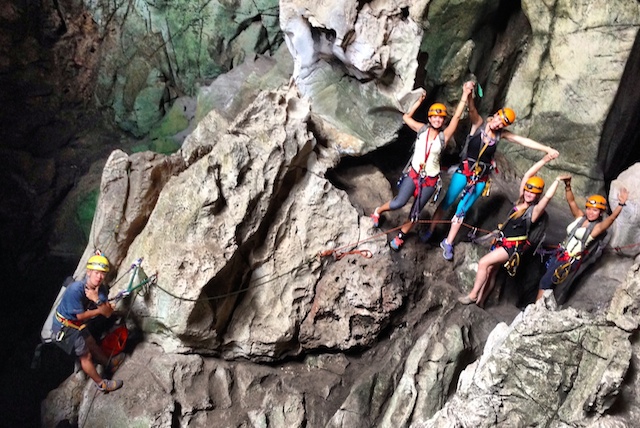 CMRCA is the best!
I can say that going out to Crazy Horse Was by far one of the highlights of my trip. Ooan was a spectacular guide! We felt safe the entire time. He was knowledgeable and helpful. The Caving was beautiful, challenging(in a good way), and so much fun! I would highly recommend this company and the services they provide!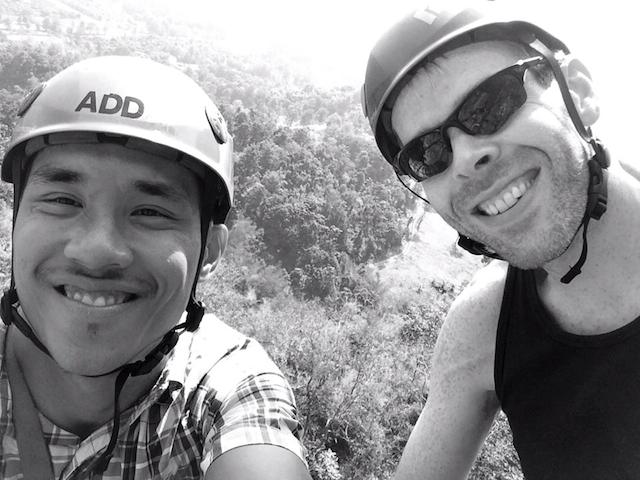 Safe, professional and fun
Completed the multi-pitch intro with CMRCA at Crazy Horse and had a great time. My instructor, Add Konsingh was excellent at explaining the techniques and giving professional tips on anchors. I learned a lot in a couple of days and had a lot of fun in the process. Crazy Horse is a great location to do a climbing course and CMRCA have great guides.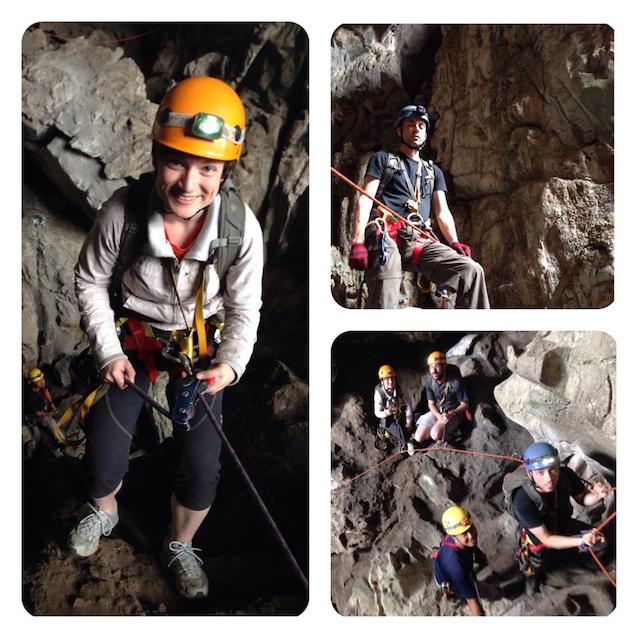 Intro to Caving was great!
My friend and I (two Americans in our early 30s) took the Intro to Caving class, and it was great. Our group was only three travelers and two guides, Ooan and Bo. Ooan and Bo were very professional and overall very nice guys with a lot of patience. The three of us felt very safe knowing that we were in good hands with the guides and the equipment. What a cool thing to do while in Chiang Mai! The cave was amazing! There a few climbs/repels/walks at the beginning of the cave before the big drop into the main part, which was quite a ways down! (You need to save your energy for the way back up!) Once in the main part of the cave, we ate lunch and took our time exploring the different formations – our adventurous buddy from Germany took a walk with one of the guides through some water to a different part of the cave where she saw millipedes and interesting spiders. Learning and using the equipment was a lot of fun. Be prepared to get a massage afterwards!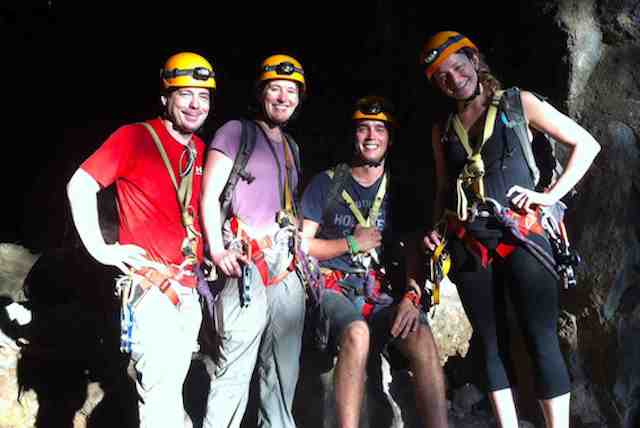 "fun adventure, great company"
My caving trip with CMRCA was the best thing I did in Chiang Mai! The trip was well- organized, and allows you to see some incredible sights deep in the earth. Cannot say enough about the staff; the trip is led warm, knowledgable and safety oriented instructors who are passionate about the sport. I would highly recommend this trip to anyone, especially those who concerned with spending their money with companies who are socially and environmentally responsible- as this is a far departure from your regular tourist operation. Definitely worth checking out!!