ภาพยนตร์ REEL ROCK 11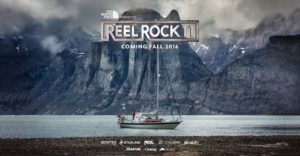 At A Glance...
| | |
| --- | --- |
| Includes | ตั๋วเข้าชมหนัง, คูปองอาหาร,หางบัตรชิงรางวัล |
For more information or to book more than 6 weeks in advance please contact us.
ที่เดียวในเมืองไทยกับภาพยนตร์ REEL ROCK 11!
Reel Rock 11 เป็นภาพยนตร์เกี่ยวกับกีฬาปีนหน้าผาที่โด่งดังและฉายมาแล้วถึงภาคที่ 11 โดย โดยจะรวมหนังสั้น 5 เรื่องที่เกี่ยวกับการปีนหน้าผาซึ่งเต็มไปด้วยความสนุกสนานและสร้างเสริมแรงบันดาลใจในชีวิต
ของรางวัลมากมาย, อาหาร, เบียร์ ฯลฯ
วัน-เวลา ( 2 รอบ)
วันศุกร์ที่ 9 ธันวาคม 2559
เริ่มลงทะเบียนตั้งแต่เวลา 18.30 น. และเริ่มฉายเวลา 19.30 น.
วันเสาร์ที่ 7 มกราคม 2560
เริ่มลงทะเบียนตั้งแต่เวลา 18.30 น. และเริ่มฉายเวลา 19.30 น.
ราคาตั๋วภาพยนตร์
ตั๋วล่วงหน้าราคา 300 บาท
ตั๋ววันงานราคา 350 บาท
ราคานี้รวมค่าเข้างาน หางบัตรลุ้นของรางวัลและบัตรแลกอาหารฟรี 1 ใบ
ขอบคุณสปอนเซอร์ที่มอบของรางวัลให้งานนี้ ได้แก่
Mad Rock Thailand, Klean Kanteen Thailand, Sterling Rope Thailand, Flight of the Gibbon, Segway Gibbon, Suriwongse Hotel,
เรื่องย่อหนังปีนี้
นักปีนหน้าใหม่ ( 30 นาที )
เด็กสาวอายุ 15 ปี อาชิม่า ชิไรชิ และ ไคล์ ไลท์เนอร์ อายุ 16 ปี คนรุ่นใหม่ที่จะนำพากีฬาปีนหน้าผาขึ้นไปอีกระดับ อาชิม่า เติบโตในนิวยอร์คและยังถือว่าเป็นนักปีนหน้าผาที่อายุน้อยที่สุดและเป็นผู้หญิงคนแรกที่ปีนในระดับ 5.15a
ไคล์มาจากนอร์ทแคโรไลน่า กำลังจะขึ้นแท่นเป็นแชมป์ทีมชาติปีนหน้าผาระดับมัธยม หนังเรื่องนี้จะติดตามทั้ง 2 คนเกี่ยวกับเส้นทางการฝึกฝนและอุปสรรคต่างๆ ที่เกิดขึ้นระหว่างทาง และสุดท้ายจะเป็นตอนที่อาชิม่าเดินทางไปญี่ปุ่นเพื่อออกแบบ…..
BOYS IN THE BUGS ( 20 นาที )
Matt Segal and Will Stanhope are elite-level rock climbers and world-class goofballs.
In an age of elite athletes, fad diets and training regimes, Matt and Will's old-school approach consists of trying hard, having fun and killing the pain with a few cold ones. But Matt and Will's m.o. gets a run for its money when they attempt an audacious multi-pitch 5.14 finger crack rising above a glacier in Canada's wild Bugaboo Mountains. Jump on board their rollercoaster of laughs and tears during an epic, multi-year quest to establish a strong candidate for the world's hardest alpine trad climb.
BRETTE ( 12 นาที )
Follow up-and-comer Brette Harrington on
a journey from her hometown granite of Squamish, to the big wall proving ground of Yosemite's El Capitan, and beyond, capping off the journey with Brette's renowned free solo of St. Exupery Spire in Patagonia.
DODO'S DELIGHT ( 30 นาที )
Pack your penny whistle and batten down the hatches: It's a madcap sailing adventure in the Arctic Circle aboard the good ship Dodo's Delight. Join Sean Villanueva O'Driscoll, Ben Ditto, brothers Nico &
Olivier Favresse and their 79-year old captain, Reverend Bob Shepton, as the gang embarks on a rollicking musical journey amongst rough seas, freezing temperatures, and sketchy all-free big walls. Telluride Mountainfilm, which awarded Dodo's Delight its prestigious Charlie Fowler award, called the movie "the epitome of adventure".
RAD DAD ( 12 นาที )
Mike Libecki has more 50 expeditions notched on his harness, traveling, often alone, to the most remote corners of the globe to find unclimbed walls and establish first ascents. When Mike becomes a father, he has a new challenge: to reconcile his life of adventure with the demands of parenthood. In the process, he may gain a new expedition partner.
Testimonials
Hear from our past adventurers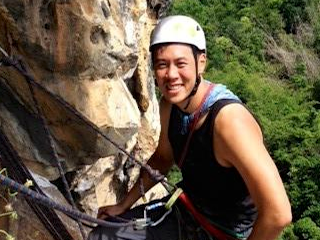 Safe, highly trained, lead climbing experience
I had two days of private guiding and instruction for lead and multi-pitch climbing. I have done it before, but not often enough to feel comfortable going on my own. My guide, Gee, was very thorough and knowledgeable about mountaineering and multi-pitch climbing. He was very safe and he executed proper technique with his anchor and rope settings. While this group costs more than the competitors group, I was able to observe Gee's technique against the other outfits guides and Gee was much safer and practiced under the Colorado Mountain School (US) standards. On the final day, I was able to complete a 4 pitch climb to the top of Crazy Horse. It was a great two days and I recommend this to those who want to climb and to improve their skills. Thanks CMRCA and Gee!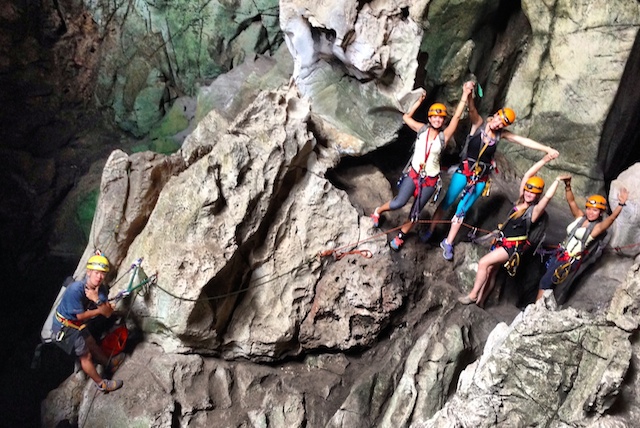 CMRCA is the best!
I can say that going out to Crazy Horse Was by far one of the highlights of my trip. Ooan was a spectacular guide! We felt safe the entire time. He was knowledgeable and helpful. The Caving was beautiful, challenging(in a good way), and so much fun! I would highly recommend this company and the services they provide!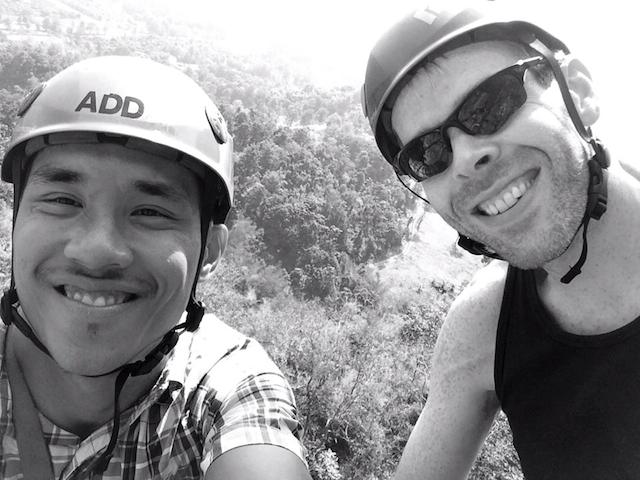 Safe, professional and fun
Completed the multi-pitch intro with CMRCA at Crazy Horse and had a great time. My instructor, Add Konsingh was excellent at explaining the techniques and giving professional tips on anchors. I learned a lot in a couple of days and had a lot of fun in the process. Crazy Horse is a great location to do a climbing course and CMRCA have great guides.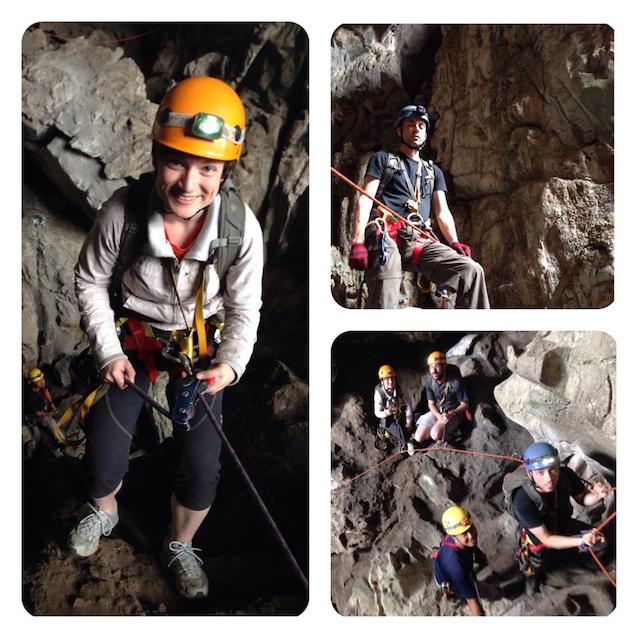 Intro to Caving was great!
My friend and I (two Americans in our early 30s) took the Intro to Caving class, and it was great. Our group was only three travelers and two guides, Ooan and Bo. Ooan and Bo were very professional and overall very nice guys with a lot of patience. The three of us felt very safe knowing that we were in good hands with the guides and the equipment. What a cool thing to do while in Chiang Mai! The cave was amazing! There a few climbs/repels/walks at the beginning of the cave before the big drop into the main part, which was quite a ways down! (You need to save your energy for the way back up!) Once in the main part of the cave, we ate lunch and took our time exploring the different formations – our adventurous buddy from Germany took a walk with one of the guides through some water to a different part of the cave where she saw millipedes and interesting spiders. Learning and using the equipment was a lot of fun. Be prepared to get a massage afterwards!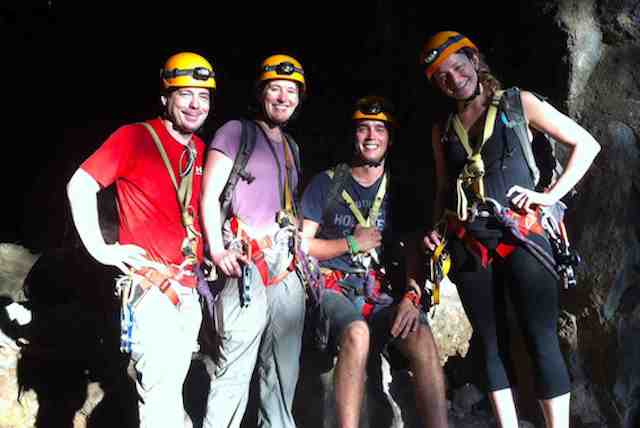 "fun adventure, great company"
My caving trip with CMRCA was the best thing I did in Chiang Mai! The trip was well- organized, and allows you to see some incredible sights deep in the earth. Cannot say enough about the staff; the trip is led warm, knowledgable and safety oriented instructors who are passionate about the sport. I would highly recommend this trip to anyone, especially those who concerned with spending their money with companies who are socially and environmentally responsible- as this is a far departure from your regular tourist operation. Definitely worth checking out!!