Jakkapan Srisuwan
AKA

Gee

Joined On

Nov 24, 2012

Works As

Guide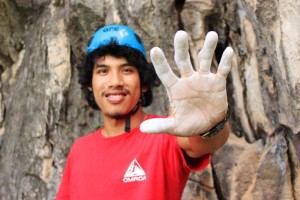 Hi my name is Gee.
I was born on September 14th, 1988 in Phetchaboon, Thailand. I started climbing about 2 years ago during my internship with Chiang Mai Rock Climbing Adventures. When I was an intern, I assisted the senior guides on daily programs and was introduced to rock climbing and its unique lifestyle.
I remember climbing outside for the first time and was extremely discouraged by its difficulty. I had a lot of doubt about myself and my own ability, and I thought that climbing outside was not for me. However, I went climbing again after two weeks and met several climbers who shared their climbing stories, lessons, and advice with me. I felt really welcomed by the local climbing community and was inspired by their healthy way of life and their positive attitude.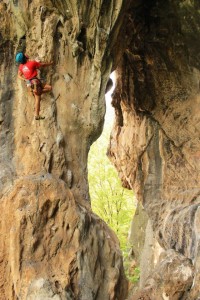 From that experience, I had the courage to keep on climbing everyday, try to progress as a climber, find new routes and places to climb, and challenge myself with climbing goals. I truly feel that climbing fit well with my personality. Climbing has taken me to incredible places and help me form connections with many amazing people.
Now, I am paying it forward by guiding students and introducing them to climbing. I love seeing my students stepping outside of their comfort zone and challenging themselves. I am a SPI certified guide by the American Mountain Guide Association (AMGA). I also have Wilderness Advance First Aid certification from the Wilderness Medical Associates. As a professional guide and a climber, I want to dedicate my life to inspire more people to live a more adventurous lifestyle and care more about the environment.